Fill Out This Form To Donate, Thanks!
We are in search of sponsorships. We need people or businesses to sponsor a member youth for an all-access membership.
Sponsor a Member for $271.20 Per Year
$271.20 for the year is what it costs to provide all the services, workshops, and programs per youth within our safe space .
Be a reason and spare some change to make a change today. Visit our space for a tour, and we can provide you with further details as to what your dollars help with.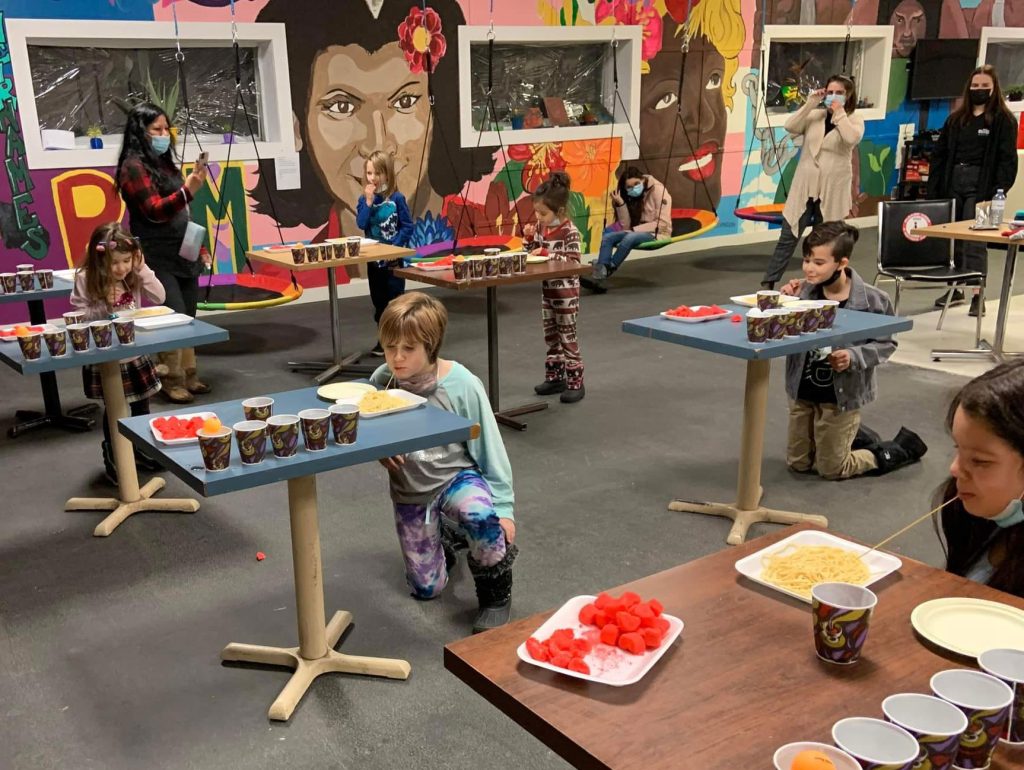 Amazing, supportive safe space for our LGBTQ2S+ Youth. Love, LOVE, <3 !!!
Absolutely amazing space! Food, games, books, music, boarding – everything you could ask for. Staff are always welcoming and accepting! Truly a safe space for our Queer youth!
My daughter just started going to OUTLoud. She is 16 with severe anxiety. The first time was overwhelming for her and she just sat with me and took in her surroundings. Something about the place made her want to go back. The next time she went she had less anxiety and was able to participate and make pizza bagels. She was so happy with this activity she actually took a picture of her bagel to share with others. It will be a slow transition for her and I stay with her the whole time. I am hopeful that she will feel comfortable enough to go herself.

So with that being said I get a birds eye view. The staff and Seth are amazing. Every child is acknowledged and no child goes without. They even have donated meals for the kids. I work in mental health and cannot say enough about this place. My daughter said even her teacher praises OutLoud and was amazed that my daughter told her she goes there. It is a safe place where kids can be themselves.