Can You Sponsor A Workshop?
We have a wish list of items for our space, especially art supplies for workshops, and we can accept financial donations through Canada Helps.
Arts and Crafts
Youth can express their creativity in multiple ways, and whenever they want. The space includes a large variety of crafts and art supplies. Structured paint nights with local artists are offered as well as special holiday themed activities for the youth. Artistic expression is a powerful tool for self expression and the youth are encouraged to participate in a variety of activities.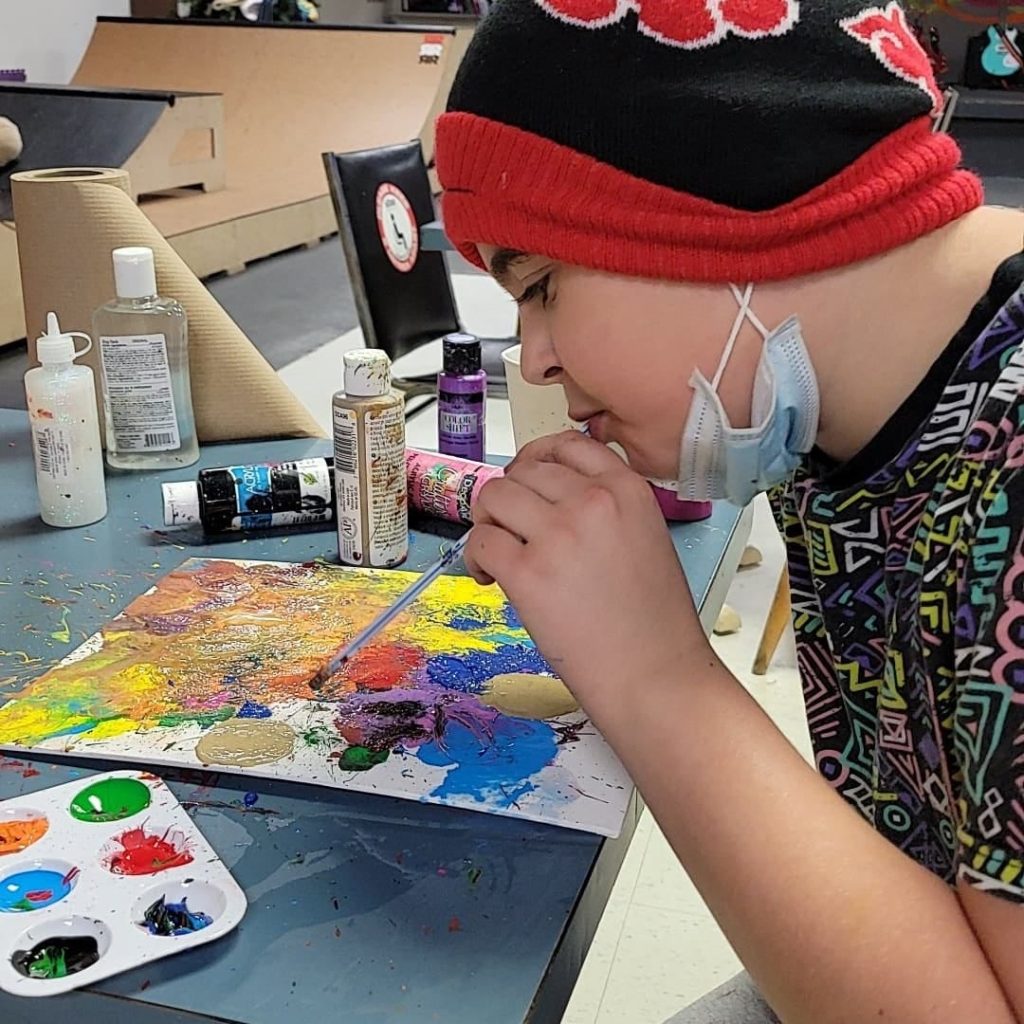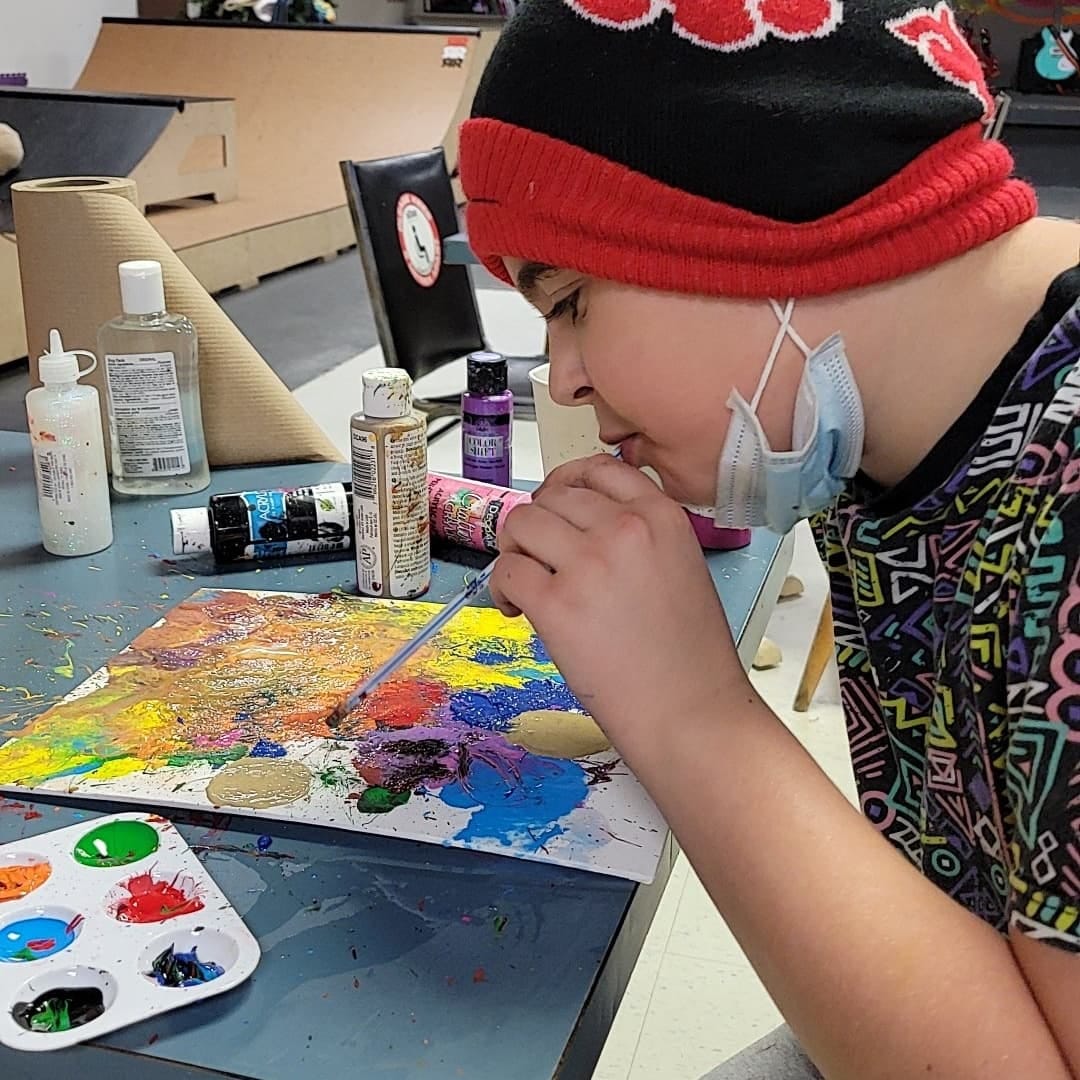 Indigenous Programming
In partnership with the North Bay Indigenous Friendship Centre youth are able to participate in cultural related crafts and programming to facilitate access to culture in ways that are safe and affirming of the youth's identity. Youth are given the opportunity to understand the importance of wellness and balance specific to the Medicine Wheel Teachings, and positive life choices related to the Seven Grandfather teachings. Available supports and services are discussed, and ensuring youth have an understanding of gender roles, spirituality, and the long history of sexual and gender diversity in Indigenous cultures. Youth are able to explore their identities, and what it means to them in a safe space through events, ceremonies, and workshops.
Media
Workshops are held with local film students to teach the youth about film, screenwriting, editing and digital media in a variety of different genres. Workshops are focused on the development and delivery of hands-on learning where youth have the opportunity to transform their ideas into structured scripts and get to experience the various steps of the filmmaking process.
Journaling/ Junk Journaling
The youth create journals made from a mix of found and recycled materials and include a little bit of everything and anything. Youth can collect and record memories, thoughts, ideas, and inspiration. Each youth enjoys their own unique process in creating their journal. Journaling provides a number of benefits to our youth: it helps them organize their thoughts and feelings, is a good place to set and achieve goals and abilities, it helps with relieving stresses, anxieties, frustrations and pains. Journaling is a good way to assist the youth in taking a step back and empowering them to self-reflect.
Pen Pal Workshops
In this workshop youth are matched with other LGBTQ2S+ youth worldwide. The youths write letters, and are provided with a fun way to connect and share experiences with other kids around the world. The pen pal workshop provides the youth with an authentic writing experience, while building cross-cultural understanding of the LGBTQ2S+ community in many different countries.
Vision Board
The vision board workshops allow the youth to create a visual space of things they want in life and assist in bringing it to reality. Visualization is one of the most powerful mind exercises. Youth are encouraged to create a vision board and put it in a space they see often, which acts as a short visualization exercise throughout the day. Youth are encouraged to fill their vision boards with anything that inspires or motivates them.
Music Therapy
The space is equipped with a large variety of musical instruments (drum sets, guitar/bass, keyboard, and microphones). Music Therapy is a big part of the programming done with local musicians and singer/songwriters. Activities include open mic nights, karaoke, songwriting and poetry slams.