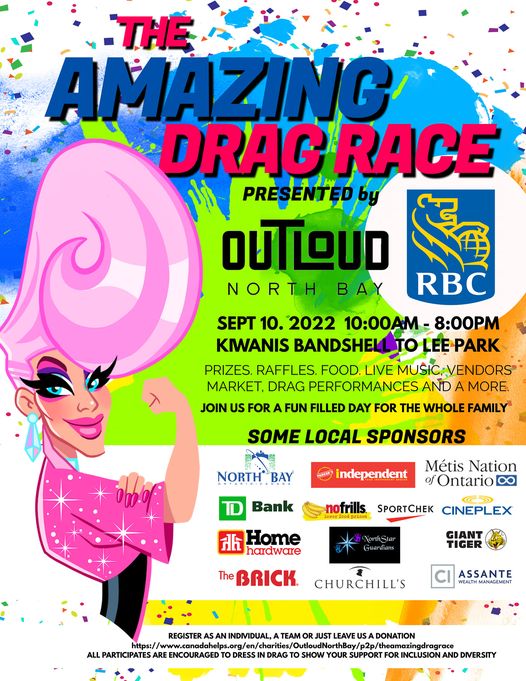 This is happening! We are so excited to celebrate our first annual fundraiser with you.
Tickets are available here: https://www.canadahelps.org/…/p2p/theamazingdragrace/
Round up your family, friends or coworkers. Sign up as an individual or as a team.
This is a fun filled family day with live music, vendors, drag performances, silent auction and so much more. We encourage all participants to dress in drag to show your support for inclusion and diversity for the 5 km walk/run.
September 10th See you there!! The day starts at 10am, and the race will begin around noon.
We are so grateful for all of the continued love and support from our local businesses, sponsors, donors and participants.
All proceeds will be utilized to assist with operating costs for Outloud North Bay.